This is one of the most impressive games I've seen submitted to compos. The sounds, the effects, the setting, it's so very atmospheric. And it also gets quite challenging at times.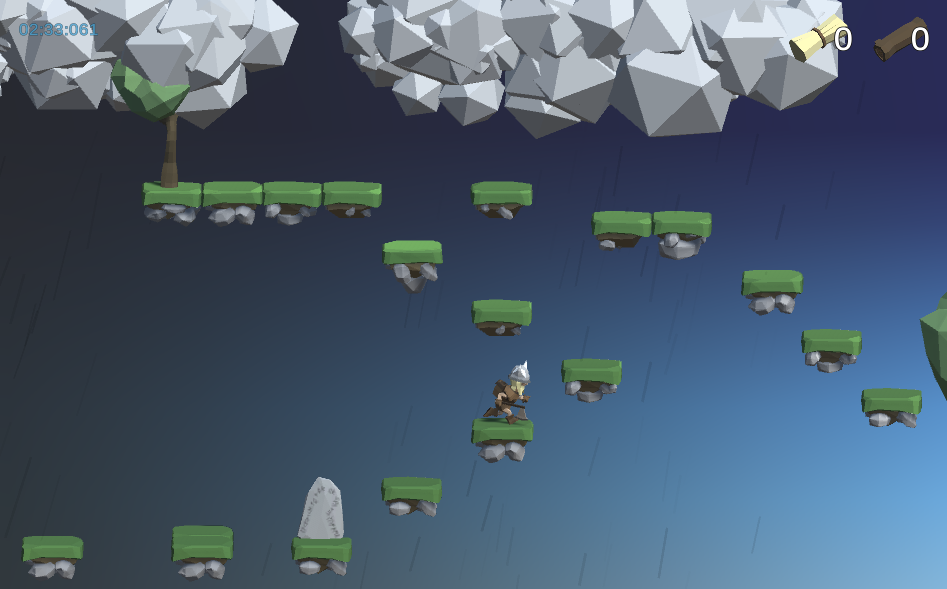 Some of the jumping was finicky, though. It's very easy to die in specific spots because the jumpings can get very tricky, but that actually felt so good with the setting of the game. As in, the rain, clouds and thunder did make it feel like an urgency. Stopping to chop wood only added to it.
There's a lot of greatness to be found in Blót. [My team](discord.whalesandgames.com) are going to love it when they get a chance to play it. Keep up the good work, and, again, excellent compo entry!